wishsite in three steps

1. Create wish list
Create your own wish list without any registration - it's totally free. Add as many items to your wish list as you want. You can add items from an online shop, from the florist around the corner or search our partner shops with our integrated search function.

2. Share wish list
Share your wish list with your friends and family. Only invited people will have access to your wish list. Anyone else is denied access.

3. Get wishes fulfilled
Those who are invited to your wish list will reserve the wishes they want to fulfill. That way you'll never get the same present twice.
wishsite for new babies
Congratulations on the upcoming birth of your new baby.
There's lots to organize before the big day. The list of things to buy for the new baby seems endless, babygrows, pacifiers, milk bottles.....
An online wish list containing all the important baby items is a great way of ensuring you only receive the things you really need. Your family and friends can then take their time to browse through the list of gifts and reserve the ones they would like to buy you. In this way everyone knows what items have already been purchased and nothing will be bought twice. And you don't have to waste time telling everyone what you wish for and simply look forward to the arrival of your new baby!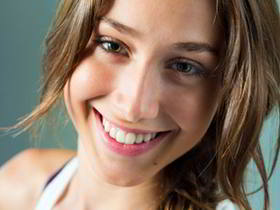 It's easy and fun to create a wish list. You don't have to worry about unwanted or awkward presents for your baby.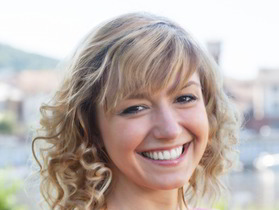 You can cover all your baby's needs with a wish list. A wish list can also help family and friends who are worried about finding the right present: one look through the list and they know what to buy.
Your benefits

Free of charge
wishsite is totally free - no matter how many wish lists you create.

No registration
You don't need to sign up to use wishsite - you can start right away.

Easy to use
The handling of wishsite is easy and intuitive. Don't hesitate to send your wish list to your grandparents.

Integrated reservations
Your wish list items can be reserved. That way everyone else knows which item is still free - you'll never get the same present twice.

Image upload
Get suitable images proposed for your items or upload your own.

Social media integration
Share your wish list with our integrated functions via e-mail, WhatsApp, Facebook or Twitter.
Users' comments about wishsite

"Free and without registration - fantastic offer."

"It's easy, handy and free of charge. What else do you want?"

"I'm very happy with wishsite and I definitely recommend it. It's second to none!"
About wishsite
When a new little life is on the way, there is a lot to organize. Especially the initial equipment is important. A good online wish list, which friends and relatives can use to find out what has already been given and what has not, is a great help.
Thousands of young parents already trust us! Because wishsite has the best functions, the easiest handling and the whole thing for free and without registration.
Before you decide to make a wish list with wishsite, you are welcome to take a look at our demo wish list without obligation. Here you get an impression of how your wish list can look like.
On the demo wish list you can use all functions that you will have on your real wish list later on. You can add wishes, choose images, search our partner stores and much more.
If you like wishsite, you can create your own wish list at any time for free and without prior registration.
Add as many wishes as you like to your wish list. You can either use the form below the wish list or you can search for matching ideas using our integrated wish search.
You can always send the link to your wish list to your friends and relatives by mail, WhatsApp, Twitter, Facebook or in any other way. New wishes will be displayed automatically.
Only those who have received the link to your wish list have access to the list and can choose a gift that they would like to fulfill. This gift is then reserved so that everyone else can see which gifts are already fulfilled and which are still free. Duplicate gifts are thus avoided.
Get started right away and create your own wish list for your little one now. If you are still unsure, try our demo wish list. And now have fun with wishsite!