wishsite in three steps

1. Create wish list
Create your own wish list without any registration - it's totally free. Add as many items to your wish list as you want. You can add items from an online shop, from the florist around the corner or search our partner shops with our integrated search function.

2. Share wish list
Share your wish list with your friends and family. Only invited people will have access to your wish list. Anyone else is denied access.

3. Get wishes fulfilled
Those who are invited to your wish list will reserve the wishes they want to fulfill. That way you'll never get the same present twice.
wishsite for your birthday
Your birthday comes around every year and
every year you're probably inundated with friends and family asking what you wish for.
To make life easier, you can simply create an online wish list and send it to friends and family. They can then take their time to browse through the list of gifts and reserve the ones they would like to give you. In this way everyone knows what items have already been purchased and nothing will be bought twice. And you don't have to waste time telling everyone what you wish for and simply look forward to your special day!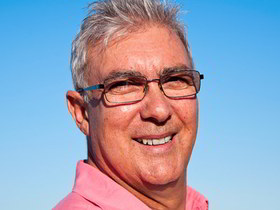 Find the perfect birthday gifts with wishsite. Awkward and embarrassing presents are now a thing of the past.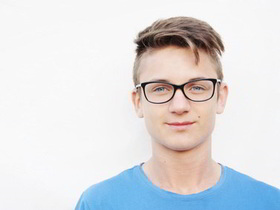 Never receive the same gift twice and no more annoying questions asking you what you wish for. Create and send the wish list in a matter of minutes. Perfect!
Your benefits

Free of charge
wishsite is totally free - no matter how many wish lists you create.

No registration
You don't need to sign up to use wishsite - you can start right away.

Easy to use
The handling of wishsite is easy and intuitive. Don't hesitate to send your wish list to your grandparents.

Integrated reservations
Your wish list items can be reserved. That way everyone else knows which item is still free - you'll never get the same present twice.

Image upload
Get suitable images proposed for your items or upload your own.

Social media integration
Share your wish list with our integrated functions via e-mail, WhatsApp, Facebook or Twitter.
Users' comments about wishsite

"Free and without registration - fantastic offer."

"It's easy, handy and free of charge. What else do you want?"

"I'm very happy with wishsite and I definitely recommend it. It's second to none!"
About wishsite
One person can hardly wait, the other is surprised that another year has passed. But everyone is threatened by the same question shortly before their birthday: "What gift would you be happy with this year?" And every year, one finds it harder to answer.
All the nice ideas and gift wishes you had over the year, you forgot just in time for your own birthday. But that's exactly what wishsite is for.
wishsite is your wish list that accompanies you throughout the year. Enter new wishes as soon as they come to your mind and send the completed wish list to everyone who wants to make you happy on your birthday.
Thousands of birthday boys and girls already trust us and regularly plan their birthdays with us.
If you want to get a better impression of what wishsite has to offer, try out our demo wish list.
Here you can try out all the features that you will later have on your real wish list. Test the wish search, the reservation function, upload your own background and much more.
Did our demo convince you? Then create your own wish list with just a few clicks.
Add as many wishes as you like to your wish list. Either use the form below the wish list or search for matching products in our partner stores using our integrated wish search
Then send the link to your wish list to your friends and family. By mail, WhatsApp, Facebook, Twitter - it doesn't matter.
And only those who receive the link to your wish list will have access to it. So you can be sure that no one unwanted comes to your wish list.
Whoever gets the link can choose a wish at their leisure and reserve it. So everyone else knows immediately which wish is already fulfilled and you will never get a gift twice.
Now you got a first impression. But the best thing is to try it yourself and create your own wish list. Or try our demo wish list first. No matter if demo or real wishlist - wishsite is completely free.